The Michael Jordan of Steak Houses
Focusing on the finest seasonal ingredients, pure bold flavors, and authentic hospitality, we elevate the classic steak experience to the Michael Jordan level. Artfully selected, juicy and tender, our deeply marbled USDA prime and dry-aged steaks deliver big, bold, and earthy flavors.
Steaksmanship
Steaksmanship is our signature meal experience for groups of two or more featuring a selection of our premium menu items, including our finest cuts, cooked to perfection, and selected from Michael Jordan's personal favorites. Enjoy our best steaks – 45-day dry-aged Delmonico, our USDA prime KC strip and Tomahawk ribeye – and pair them with the freshest seafood to create your own one-of-kind mouthwatering culinary experience.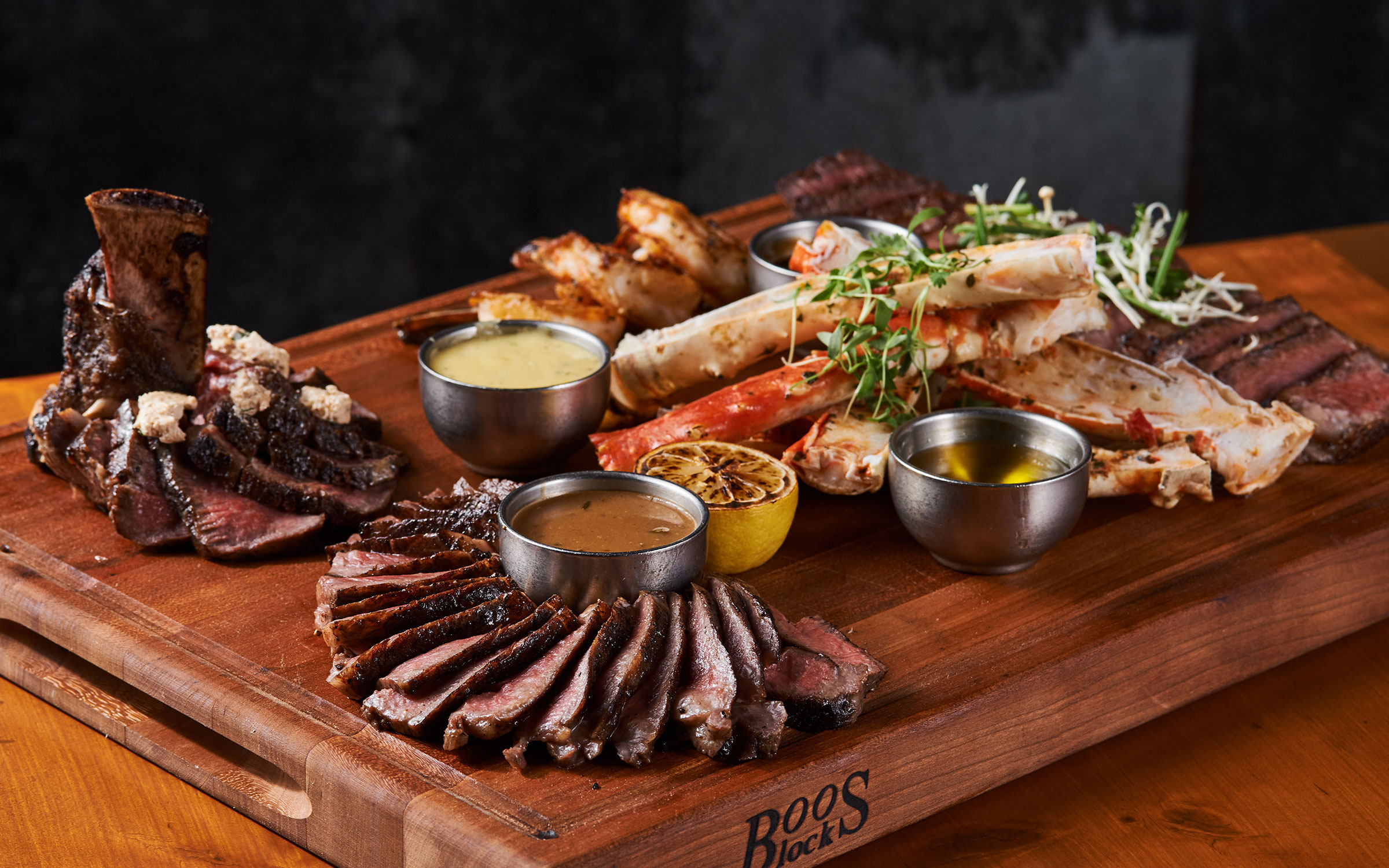 contact us.
Ready to plan your event? contact our team today.
Top